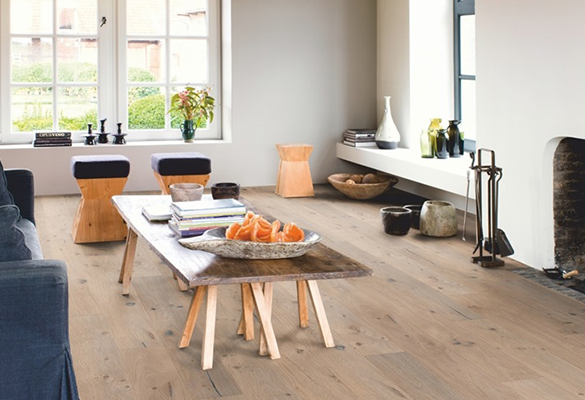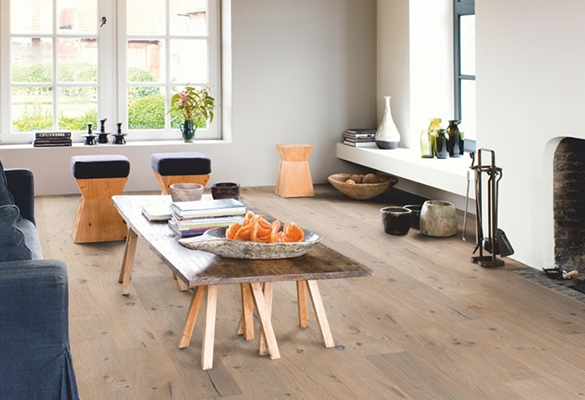 why you'll love it
Thanks to the patented Uniclic Multifit click system, Quick-Step Parquet floors can be installed in no time using three different installation methods, including drop-down.
Read More

Quick
The installation of long planks has never faster and easier. Professional installers claim you can install Quick-Step wood flooring up to 30% faster than wood flooring with traditional installation methods.


Easy
Just click your planks together using the method that works best for you and there's no chance of you damaging the floor panels. Even if you want to reinstall your planks, the Uniclic Multifit system makes it easy to lift them up and replace them when necessary.


Seamless
With Uniclic Multifit, open joints are almost impossible. This helps to keep your floor clean, as dirt has almost no chance of getting between the joints.


Perfectly Level
The panels have no margin to shift as the tongue fits perfectly into the groove. This results in a floor without level differences, and therefore no wear and tear at the edges.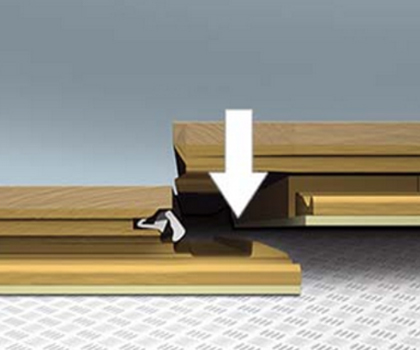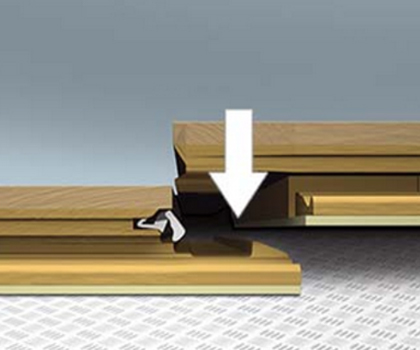 Drop Down
The ideal method to quickly install flooring boards in large ares. Click the panel in the long side, slide the planks towards each other on the short side and press down.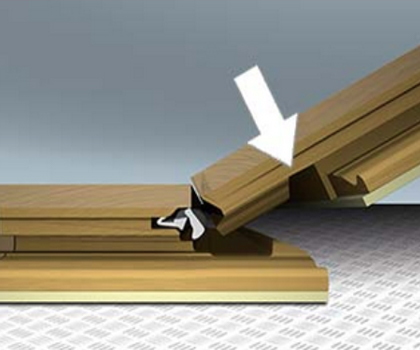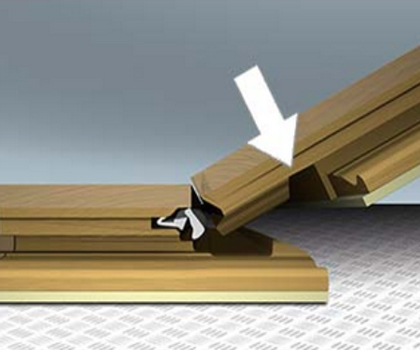 Angling
Click the panels first on the short side and click the long sides together. This makes it easy to install the first row of planks.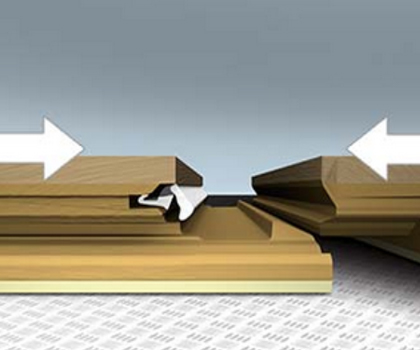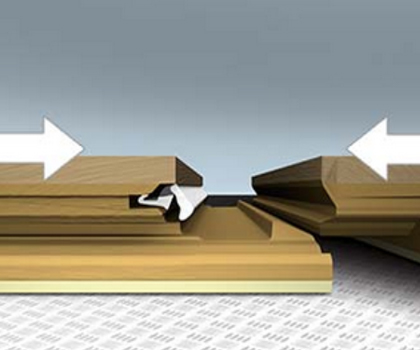 Horizontal Insertion
In contrast to many other brands, Quick-Step wood floors can also be inserted horizontally. This comes in handy when installing the last row of planks or in places where it is difficult or even impossible to tilt the,. Underneath door frames or radioators, for example.